When small girls spend an entire class thinking about their weddings, the first vision which 90 out of 100 girls have is that of them walking down the aisle, wearing the most gorgeous white satin wedding gown. Therefore when a bride bumps into The One while shopping in a bridal store, she along with her mother, sisters and friends start crying all at once. And after that, selecting the right tone, the right theme, the right venue and everything else pick up pace and start falling into place amazingly.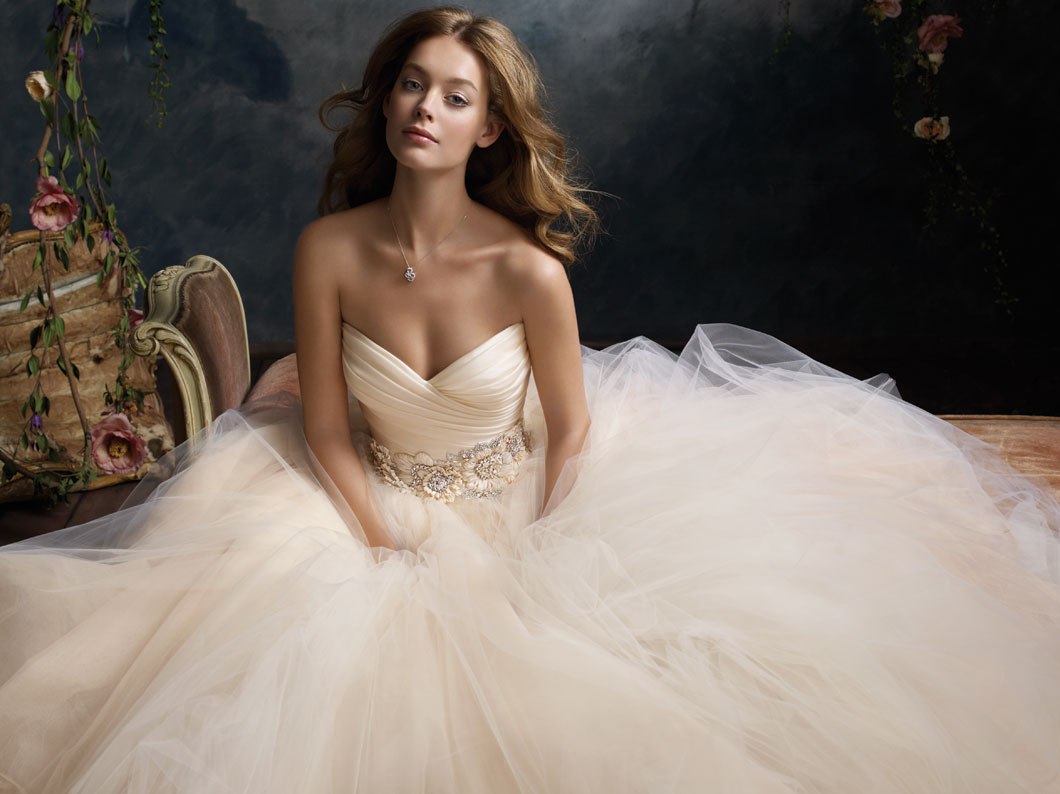 During a wedding, there is a lot of pressure in the planning process, and it is very obvious that finding the perfect wedding gown is at the center of it all. In order to effectively carry out the hunt for The One, here are certain tips which you might find useful:
#1. Plan the Budget:
At first, you need to plan the budget of the entire wedding. This will give you a clear idea about how much you can spend on buying the dress.
#2. The Size Chart:
It is very important that you bring along the size chart. Go for dresses with different shapes, styles and lengths. Do not buy a dress if it does not suit your body (even if it looks great on the mannequin).
#3. The Correct shade of White:
A wedding dress is available in a variety of shades of white. Other than the stark white ones, the cream-white, blue-white, ivory-white, gray-white shades are popular ones. Purchase the dress keeping in mind the tone and color of your skin.
#4. Trying the Dress on:
When trying the dress on, make sure you are not uncomfortable in it. Walk a few steps to see how it feels. Bring along a variety of sharpers, bras, and proper shoes. Do not forget to style your hair and wear makeup.
#5. Consider the Accessories:
You also need to remember that the dress must be in sync with the accessories – the shoes, the veil, and the jewelry. Visualize yourself first before going for the purchase.
#6. Consider the Re-sale Value:
A wedding dress is not cheap, and you are not going to wear it more than once. Rather than keeping it stacked up in the wardrobe, think about selling it afterward in order to recover the expense. In that case, you need to know how much the re-sale value of the dress can be.