Kimono – The quintessential hallmark of Japanese cultural identity!
The kimono is a quintessential hallmark of Japanese cultural identity, as are associated accessories. The making of kimono was once "women's work" and was a major source of income for women in the past, as was the related trade of silk farming. But while the word "kimono" conjures images in the mind of elegant femininity, men and peasants also wore more subdued, practical kimonos in the past. What the kimono lacks in terms of expense and inconvenience, it makes up for in its beauty.
Basics and History of the Kimono
The Kimono, worn by men and women, was the standard clothing for most people in Japan for centuries, prior to the opening of the country to trade with Western industrial powers in the Meiji era (mid-19th century). While kimonos are still worn in traditional spheres such as ryokan (traditional Japanese inns), at tea ceremonies, at festivals, weddings, and other formal occasions, the Japanese gradually started to favor modern, western clothing for everyday use for practical reasons. (Wikipedia: link below)
Men's vs. Women's Kimonos
When most people hear the word "kimono" they probably think of the long, elegant, elaborate, beautifully decorated women's kimonos. Men's kimonos are plainer, with less patterning and more drab colors. They feature a narrower obi (sash) with a smaller, simpler knot in the back.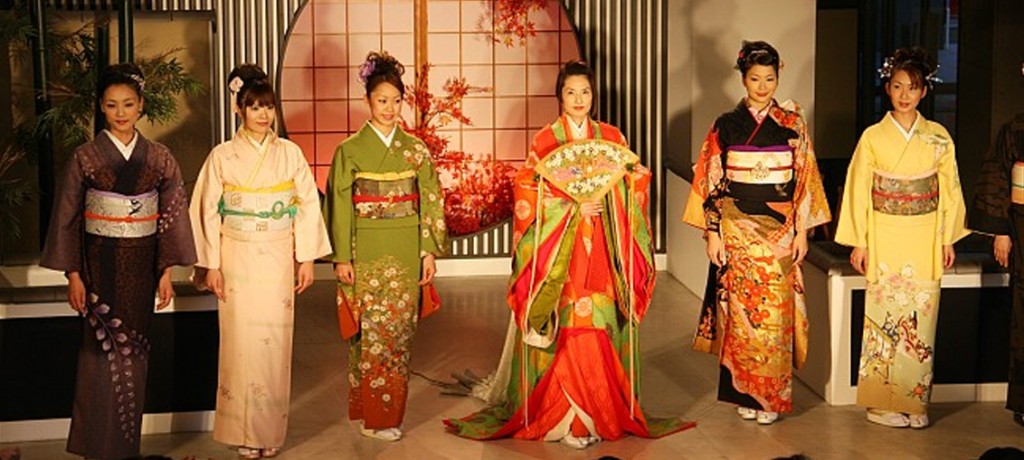 A man's kimono is sometimes worn with hakama, or wide-leg trousers, beneath it. These pants are used in many traditional Japanese martial arts. Red hakama are worn traditionally by miko, or Shinto 'shrine maidens', young girls who act as caretakers of Shinto shrines.
The men's kimono is often worn with a haori, a kind of formal kimono jacket, over it. Traditionally this was only worn by men.
How to Wear a Yukata (Simple) HD