Image Courtesy : www.peppermintstyle.co.uk
Do you know how your favorite colored attires can reflect your image? Every color has a story to tell about every individual. In fact, your special colors can actually show whether you are vivacious, serene, naïve, spontaneous, happy or sad. Check out the color guide and see what message your favorite colored cloth is conveying about you.
Adventurous and Spontaneous "Red"
Image Courtesy: www.pinterest.com
Wear red if you want to be the centre of attraction. Research shows that red has this amazing quality to grab instant attentions. The color stands for power, fitness and energy.  Red apparel is an easy way to portray you as an adventurous and a happy go lucky person.
Wise and Serene "Blue"
Image Courtesy:www.pinstripeandpearls.com
Blue symbolizes serenity, and determination.  Therefore, if you are heading for a professional meet you can wear blue as it reflects wisdom. The color represents patience and humbleness.  Blue colored clothing is preferred to project you as an established and trustworthy person.
Frivolous and Carefree "Yellow"
Source Imagery:www.pinterest.com
Yellow outfits can be your favorite if you are a planning to go for an outing with your friends.  Yellow symbolizes Fun-filled people looking out for adventures, people who are open-minded and make the most out of their freedom for thought and expressions.
Cheerful and Eco-friendly "Green"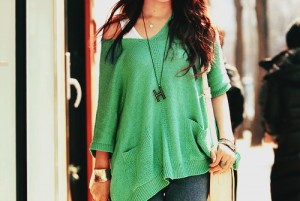 Source Imagery: www.favim.com
If you are eager to spread positivity and liveliness, then green should be your dress code for the day.  Green is a cheerful color and represents your happy mood. Green colored outfits reflect humbleness and it is an eye soothing color. Green symbolizes freshness and preference for this color depicts eco-friendly nature.
Confident and Perfectionist "White"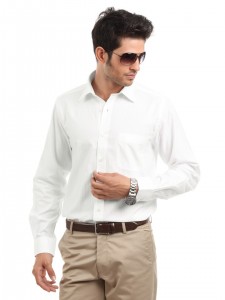 Image Courtesy: www.kikay116.wordpress.com
White portrays qualities like simplicity and incorruptibility. Wear white dress to portray yourself as a perfectionist.  It is fresh and represents your admiration for an easy and genuine lifestyle.  The color signifies confidence and realistic approach. People having fetish for white always tries to stay unbiased.
Featured Image Courtesy: www.alternet.org