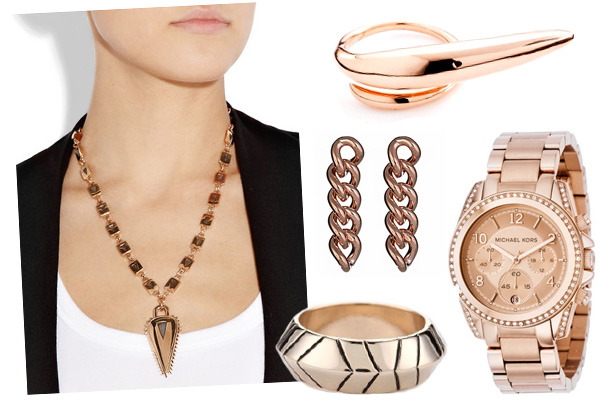 Welcome spring with the following 4 Jewelry Trends 2014
Spring 2014 promises to be a year when designers turn to fun and flirty fashion to help people explore their creative side. Jewelry is no exception. JJewelry trends will be light and charming with plenty of bling thrown in the mix. Those in search of a delightfully light look will find much to choose from as we head into the warmer months. Jewelers like those at www.losangelescajewelers.com eagerly look forward to seeing what designers will come up with to delight the eye. 
25% Off Selected Diamond and Colour Jewellery

Jewelry Trends 2014 No. I- Mixed Media Pieces 
Spring will see designers continue to experiment with creating items that draw from many types of materials. Look for bracelets that combine soft leather with shiny gold, earrings fashioned from both silver and cotton and bold necklaces that use items not normally associated with jewelry such as fresh flowers.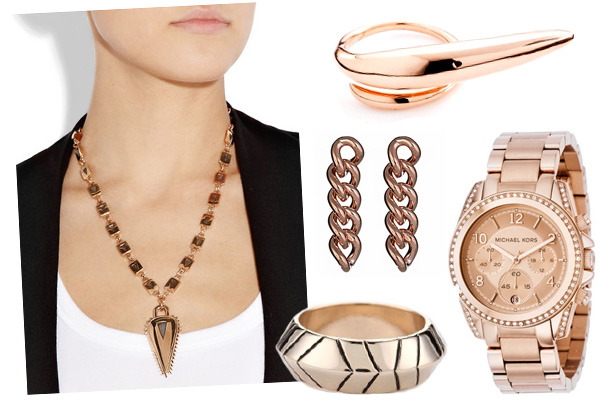 Jewelry Trends 2014 No. II– Brightly Colored Ethnic Crafts 
Designers and customers alike will look to turn to color for a pop of spring. In search of patterns, jewelry creators will search out age old crafts that incorporate bright colors and complex designs. Woven bracelets that use three, four even five or six colors will continue to be popular. Look for designers to add yet another layer of color with the use of metallic fabrics and even beads. Spring will bring not only traditional pastels into jewelry making but also brighter colors such as dayglo colors that help the wearer bring her own sense of color to any outfit.
Ernest Jones Free Delivery On Orders Over £100
Jewelry Trends 2014 No. III – Colored Sapphires 
Sapphires have long been adored by those in the know for their color and sparkle. What many people may not know is that they come in others colors other than the traditional deep blue. Sapphires actually come in a rainbow of colors. Designers are taking advantage of this fact by creating jewelry that uses many colored sapphires including pink, pale green and even lavender.


Jewelry Trends 2014 No. IV– Charms, Charms, Charms!
Charms and charm bracelets will continue to be popular. Many people like charms because they are an affordable luxury. For spring 2014, designers will offer charms designed to provide a pop of serious color. Expect to see charms in a multitude of shades including lemon and cherry red. Look for necklace charms that are larger than previously seen and designed to help the wearer call attention to her best features. Charms will also show up that can be worn in unexpected places such as earrings, rings and even as hair jewelry or part of a tiara for formal wear with style.